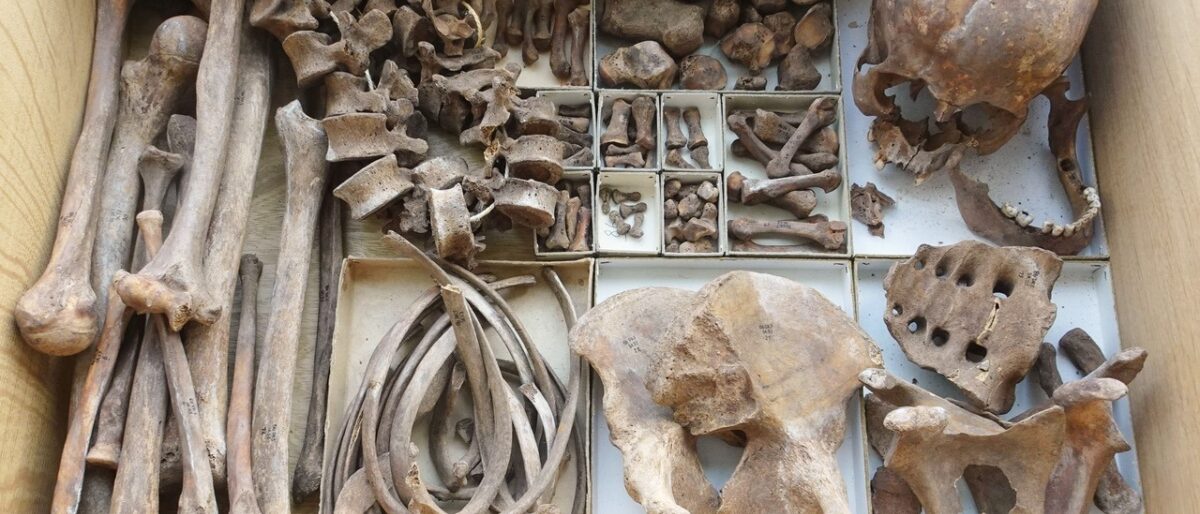 Memor
Archaeological excavations often uncover human remains, but at present there is no ethical framework for processing them. Memor records all the available information, in order to arrive at an unambiguous, ethical and respectful way of dealing with these remains.
A fresh start
Archaeological excavations often uncover human remains. These bones reveal information about the everyday lives and personal histories of people who are long since dead. Many thousands of such human remains have been excavated in Flanders. After research, they are often exhibited in museums or stored in depots.
It has gradually become clear that an overview of these remains is needed and a uniform ethical framework for dealing with them. The MEMOR project is gathering the currently scattered information about them into a single database in order to make it more prominent and accessible. This database will include the following aspects:
Where are these human remains located?
What have scientists learned from previous research?
What can the remains still tell future researchers?
...
Ethical framework
Besides compiling this database, the project partners will also consult with representatives of the recognised religions and ideologies. In this way they hope to develop an ethical processing framework. Researchers and museums will then be able to study, store and/or exhibit human remains in an ethical and respectful way.

MEMOR is a BAAC Flanders, Museum of Natural Sciences, KU Leuven, PARCUM, UGent and VUB project, with the support of the Flemish Agency for Immovable Heritage.